Senior Graphic & Web Designer
As a professional senior graphic and web designer, I strive for the very best in customer service and achieving all the goals for my clients. Making my clients feel comfortable and providing exceptional services to them is my #1 priority. It's what's kept most of my existing clients around for nearly 10 years, and keeps new ones contacting me on a regular basis. I love to design and I love to provide design service for the people I work for.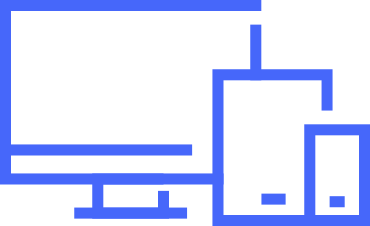 With millions of websites on the internet you want to be sure your website stands out, represents you well, and most importantly, helps your organization grow. Let me help you build an online presence that generates leads and stand out from your competitors.
Branding and Identity Design
Do you have a strong brand identity to stand out in a busy marketplace?
I can help you create stationary design, print design such as magazines, books, flyers, brochures, posters, postcards and much more, just ask!
Social media marketing is a critical element in staying connected with your audience.  I can assist you with your social community engagement through Twitter, Instagram, Linkedin, and Facebook.
I offer to help clients meet marketing needs by creating attractive packaging for products using creative software and sketches. 
I can help you develop professional email that looks great on any device. Create, send, and track emails to better market to your audience.
Video Editing and Animation
Videos can be an engaging way to attract new customers and set your business apart from the competition. With my expertise, your videos will be the top best from the rest.
I have more than 10 years of experience. I graduated from the top trade school in America, The School of the Art Institute of Chicago. My service of work includes; logo design, social media, consumer package design, websites, marketing, branding and identity, product development, video editing and photography.
Senior Production Designer
Assist the marketing department. Modify floor plans, re-create house renderings, create new home gallery videos. Design real estate brochure, flyers, and signage. Generate broker emails, social media campaigns and web graphics.
Design social media ads. Design blogs and Facebook page layouts. Create conventional booth displays, infographics, and corporate marketing materials.

Freelance Graphic Designer
Design promotional materials for Santa Monica's recreational parks, police station, and city hall. Create event flyers, tourist maps, and internal marketing materials.
Manage package designs, production, generate email blast, design presentation decks, web development, manage social media, design conventional displays and internal marketing materials.
School of the Art
Institute of Chicago
Degree Obtained: ​Bachelor of Fine Arts
Field of Study: Visual Communication
and Graphic Design
The Fashion Institute
of Design and Merchandise
Degree Obtained: ​Associate of Arts
Field of Study: Apparel and Textile Design
Anna Fong has been a real gem to work with as a graphic designer for our company. We've been working with Anna now for over a year on numerous projects, including graphic image ads, our product labels, small animoto type videos (set images for each scene) and printed advertisers. She has outperformed on every task and has been a delight to work with. I feel that she is part of the family here at Doctors Pick.

The work Anna does features appealing images, looks polished and professional, and make us proud to have them as representations of our company. Often, we look to Anna to give us the creative idea or look for the projects we do. We'll suggest what we think might work, or the message or ideas we want to convey. Then Anna will come back with some pretty good designs or images that fit the goal.

I've also found that Anna stands behind her work. This is important to us as good character in people you count on for important tasks is paramount. In the infrequent times that something hasn't come out like we expected, or an error is made (which of course happens once in while), she has stood behind her work and rapidly corrects.

I highly recommend Anna to those looking for first-rate, professional graphic design work and as someone that's very easy to work with.
I love working with Anna Fong! She listens carefully to my needs and ideas. She always comes up with multiple concepts that address everything we discussed. The hardest part is choosing the best design among her wonderful design concepts! Anna is very professional. I would highly recommend her to anyone looking for packaging and video.
I've worked with Anna on several projects and she is amazing. She was very professional, prompt and a pleasure to work with from start to finish. She came up with a terrific logo for my company as well as other graphics that I am extremely satisfied with..... I would definitely recommend Anna for all of your creative needs.
Anna Fong is the friendly front door to the world of graphic design. I've used Anna Fong for my logos, marketing collateral, and websites – she's fast, easy to work with, and delivers tremendous value on every project. I am proud of all the work she has done for my company.